Christening, Baby Blessing, Welcoming and Naming
A Special Time for the Whole Family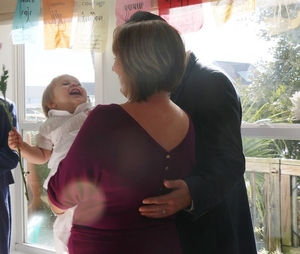 Congratulations on the birth or adoption of your child!
Your long awaited child is finally here. What a joyous time for your family.

How will you honor the newest member of your family?
A christening, baptism, baby blessing or naming ceremony helps you truly celebrate the arrival of your child and give thanks for the miracle of life. It enables you to formally welcome your child into the family, faith, and wider community. This beautiful event creates the potential for all those present to open their hearts and express their wishes and blessings for your child and their life to come.

Not all families are affiliated with a particular house of worship, some are of mixed faiths and many families practice their spirituality on a more personal level. Some parents want a traditional Christening/Baptism ceremony and others prefer a spiritual, rather than religious ceremony. Whatever the choice, it is a time of celebration. It is a time to gather loved ones and honor the miracle of life.

Where to hold the ceremony?
A beautiful welcoming ceremony can be held at any location, whether it is your home, backyard garden, hotel or indoor venue, local park, the ocean or any location that has special significance for you and your family.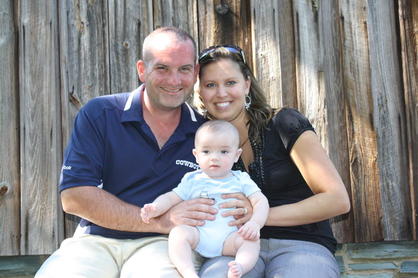 There are several ways to honor your child…
Each ceremony offers the flexibility to meet the individual needs, traditions and wishes of the family. The ceremony can include siblings, grandparents, godparents, family members and friends.

Christening / Baptism
The term christening literally means to "dedicate to Christ". It is an opportunity to declare a newfound life in Christ, for parents to recognize their children as gifts from God, and to commit to the spiritual nurturing of their child. It is also a wonderful way to involve relatives, other siblings, grandparents and important family friends. It is a special time to bond with your new child through your renewed relationship with God.

Baby Blessing Ceremony
Baby Blessings have become a popular alternative to a church Christening or Baptism. Many people today do not regularly attend church, or are unable to make the commitment often requested by a priest or minister of religion. Baby blessings have become more popular among couples of different faiths and those who may not have ties to a church but consider themselves spiritual.

Naming Ceremony
Maybe you don't subscribe to any form of organized religion but wish to celebrate the wonder that is your child with family and friends. In today's multicultural society you may wish to include all your friends, whatever their religious beliefs and find a religious service too restricting. Perhaps you want to use your own words and design your own way of naming and welcoming your child. This non-religious ceremony allows parents to publicly name the baby, celebrate his or her safe arrival and introduce them into the world. It is also a chance for parents to make their own promises to care and protect their child without any religious references.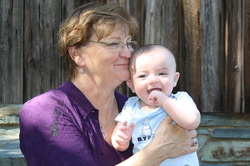 Rev. Victoria Hutchins will help you create a special memory that you will always cherish!
---