End of Life Guidance - Funerals - Memorial Services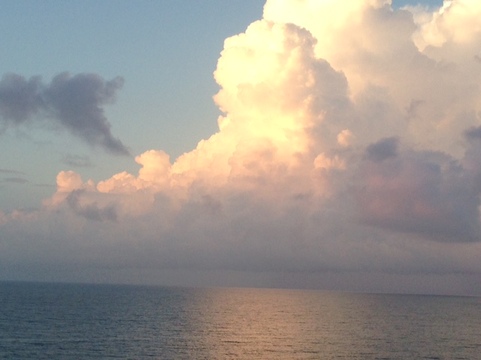 End of Life Guidance
Holy Communion
There is no one right way to face death; each person must find their own path. For some, a religion or faith tradition has brought them meaning and purpose during their lifetime. This faith brings comfort as the end of life approaches.
For other people, religion has not been important in their expressions of faith, yet they understand themselves to be deeply spiritual beings.

As we draw nearer to end of life, our bodies and energy diminish. Yet, at the same time our emotional and spiritual life can broaden and become richer. Allowing others to accompany us on this journey can bring wholeness and healing.

As a non-denominational minister, and former Hospice Chaplain, I offer spiritual support for terminally ill patients and their families. Often difficult decisions must be made in an emotional state. There is little time for researching well-informed choices. During this time I provide spiritual, informational, physical, and emotional support as families navigate through complicated aspects of life, ensuring they are able to make the best-informed decisions possible. Some of the services I provide...

create an environment in which families are able to participate in the final days of a loved one's life
perform any religious rites
facilitate dialog between the dying and their family regarding their wishes for end of life care
often sit vigil with the dying and comfort them as they leave their physical body.
I do not charge for any support or guidance I give to families to help them care for their loved ones as they approach the end of their life. I offer my time and knowledge to families as a gift from my heart and have no expectations of payment for these sacred services.
When someone you love becomes a memory,
the memory becomes a treasure.
A loved one passing is one of the most painful and difficult times that we can encounter. The ministers role is to give space to your grieving process and other difficult emotions that may arise, and to deliver a service that honors the life and relationships of your loved one.

Funeral, Memorial Service or Celebration of Life
Everyone needs that sacred moment when family and friends gather and remember the deceased. A funeral or memorial service is an important rite of passage that helps us honor a loved one by celebrating life even as we are grieving loss. Many families find such a service especially meaningful as they share stories and hear how much their love one meant to others.

A funeral takes place fairly soon after passing and often includes a graveside service. A memorial service allows for flexibility in time and planning. A memorial service may take place several days after death or several months. This allows family and friends to take time to adjust to the new reality of death.

Celebration of Life
A Celebration of Life honors your loved one in a special meaningful way: with an informal gathering, a casual dinner, a festive party, or a champagne toast. This may be a good option families not affiliated with a church or those who simply do not wish to have a traditional religious service. Rather than having the service at home, many families choose a more personal location, beach, park, restaurant, or any favorite spot of the deceased. I would be honored to help you create an unforgettable memorial service that reflects your loved one's personality and unique life.

A question that is often asked... Does the service have to be religious?

Each ceremony is customized according to the wishes of the deceased and family. It is quite possible that the deceased never participated in organized religion but considered themselves very religious. Or, as in many cases, the deceased and family prefer a non-religious service. It is important to choose the tone carefully so it honors the beliefs and values of the deceased while providing comfort to family and friends.

Writing a eulogy can be difficult but it is an important part of the grieving process. Rev. Victoria Hutchins will help you gather your thoughts and create a loving tribute to your loved one. She offers a caring, professional presence for funeral services throughout North and South Carolina.