Non-denominational minister serving Charlotte and surrounding areas.
Weddings, Vow Renewals, Christenings, Baby Blessings
Funerals and Memorial Services.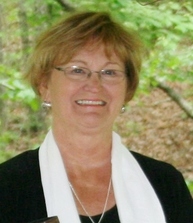 Rev. Victoria Hutchins is an ordained non-denominational minister and wedding officiant who creates personal and meaningful ceremonies.

Based in Charlotte, she offers clergy services throughout North Carolina.

Religious, non-religious, or somewhere in between. All traditions are honored and respected.

As an ordained non-denominational minister, interfaith minister Rev. Victoria Hutchins serves people of all faiths and no faith. She will help you create a ceremony that is an expression of your love and personal beliefs.
---
Ministry includes all of life's celebrations: weddings, vow renewals, blessing of the unborn child, christenings, infant and adult baptism, baby blessings, funerals and memorial services.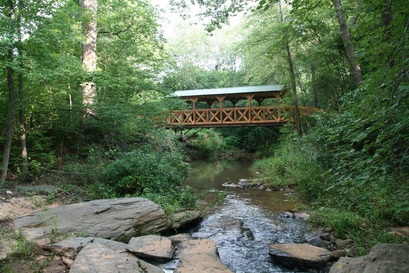 Looking for a private sacred space? Guy and Victoria are owners and caretakers of RiverMist, a spiritual retreat center located between Charlotte and Asheville. Ceremonies take place at an outdoor chapel / covered bridge.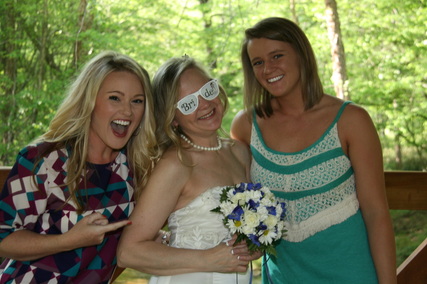 Courthouse wedding, NOT!
Want to get married quick and easy?

All you need is a valid NC marriage license.
Witnesses and digital photography provided.
Sampling of Kind Words from some happy couples.
Hi Victoria it was so nice meeting you and Guy! We are enjoying married life very much thank you again so much! I've talked to several of my friends and showed them the beautiful covered bridge you may be hearing from them soon they loved it! And thought it was amazing just as we did! I never imagined I'd get married at such an amazing place covered bridges are one of our favorite things. I could go on for days about how much we loved it! Again, thank you again so much! Jenny and Anissa

Hello Victoria,
I just wanted to thank you again. You helped make a special day even greater then what I could have imagined. It was perfect. I hope you and your husband are doing great. I wish we had a chance to meet him. You are right, saying husband and wife seems very odd, I'm actually surprised that Dana who didn't think she would be ok using the "Husband" name actually says it to me very often, lol. Thanks again. You helped two people who are already very happy together show the world just how happy we are. Russ and Dana

Hi Victoria
We want to say a big thank you for marrying us and making us feel so welcome at your beautiful home. Guy and yourself are such lovely, warm people it was an honour to have you there to marry us and enjoy the moment with us. Thank you again for the expertise and comfortable manner in which you provided all the tools to be able to plan the wedding. It felt as stress free as you advertised. What a great start to our lives together. Doug and Tricia

Thank you again for everything!!!! I feel like you and Guy are friends that we have known forever. Can't wait to come back and we want to move that way in two years. That bed upstairs is amazing and I wanted to take it home. God bless you both and we will keep in touch! Love, The Tripps

Dear Victoria,
I am finally getting around to thanking you for making our wedding day even more special than I could have imagined. I really wanted a wedding without all of the typical stress so that we could focus on each other and our children. You helped us prepare every step of the way. I have never been involved in the planning of a wedding, so I really needed that. The ceremony and the setting were simply beautiful. I loved hearing the sound of the water below us. Even my girls were touched by the ceremony- I am not sure if you noticed but they both had tears in their eyes during parts of the ceremony. Thank you for surprising us with the part involving the children and the toast. I had not asked for that but it was exactly what I wanted. This was a huge day for the children too -so thank you for formally acknowledging them and their importance to us. We also loved having the cake outside on the bridge. The cake was more beautiful than I expected - and delicious too. You and Guy were such gracious hosts - thank you for allowing us to use your home. Again, it was beautiful. Please also thank Guy for the wonderful photos. I will cherish those forever. Thanks again for making our day so special !
Take care, Tricia